The Wood Miracle is one of the miracles featured on Black & White. It is represented by three wooden logs. Upon being cast, it creates a set amount of wood over the desired area. This miracle is directly affected by the Norse wonder, which increases the amount of wood per cast.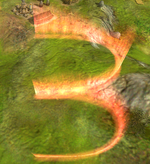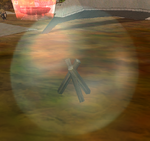 The miracle's gesture is the number 3. It only requires the player to press and hold the action button over the desired area.
As with Miracle Food, this is an extremely useful miracle. It produces a set amount of the Wood resource for low prayer power.
It is somewhat more convenient than Miracle Forest because it's quicker to cast and produce, it is available earlier in game and, unlike the Forest, it doesn't require constant prayer power to be maintained.
Ad blocker interference detected!
Wikia is a free-to-use site that makes money from advertising. We have a modified experience for viewers using ad blockers

Wikia is not accessible if you've made further modifications. Remove the custom ad blocker rule(s) and the page will load as expected.