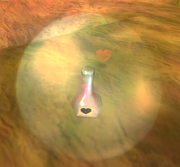 The Loving Creature is a creature miracle featured on Black & White. It is represented by a bottle that releases red hearts and has a label with a heart on it.
When used on a creature, it will temporarily force the creature to be good, changing its alignment to 1.00 (100% good). If the creature owner leashes him, he will be forced to use the leash of compassion for the duration.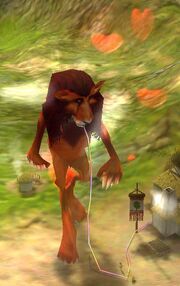 Ad blocker interference detected!
Wikia is a free-to-use site that makes money from advertising. We have a modified experience for viewers using ad blockers

Wikia is not accessible if you've made further modifications. Remove the custom ad blocker rule(s) and the page will load as expected.