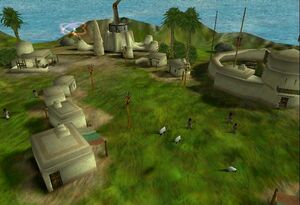 Egyptians are one of the eight tribes present in Black & White. They can only be found as a tribe on Land 3, although there are characters that use their model on Land 2.
They appear in Black & White 2 on the tutorial land (though this is arguable as, when picked up, their tribe is listed as "Indigenous"). They are quite primitive as almost all of their civilization was destroyed by the Aztec's militaristic operations.






And until I see a big enough one, you don't mean nothing to me!

This article or section is a stub. You can help Black and White Wiki by expanding it.
Ad blocker interference detected!
Wikia is a free-to-use site that makes money from advertising. We have a modified experience for viewers using ad blockers

Wikia is not accessible if you've made further modifications. Remove the custom ad blocker rule(s) and the page will load as expected.