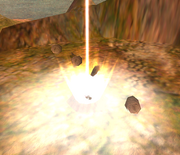 Basic miracles are the weakest and/or simplest form of the miracles found in the first game. Every miracle in the game has at least this form available. Like any other miracle, these can be stored in one-shot miracle bubbles for later use, via a miracle dispenser.
Creature miracles, while lacking an increased or extreme form do not fall into this category. They have one of their own.
List of Basic Miracles
Edit
Below is a list of every miracle in its basic form as well as its effects.
Ad blocker interference detected!
Wikia is a free-to-use site that makes money from advertising. We have a modified experience for viewers using ad blockers

Wikia is not accessible if you've made further modifications. Remove the custom ad blocker rule(s) and the page will load as expected.